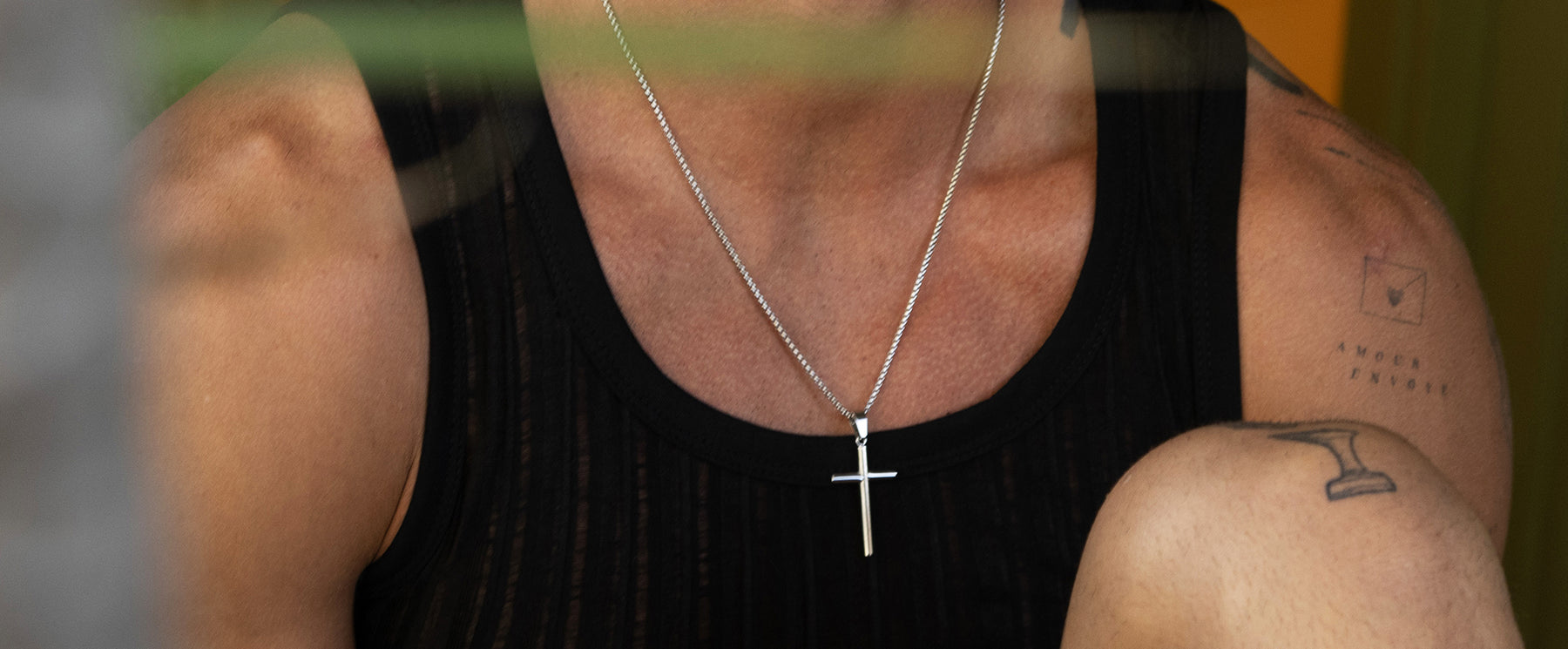 Spotlight: Large Waterproof Cross Pendant Neckalce
I confess I used to tell guys all the time not to wear necklaces with tanktops. Legit, I have no clue where I got that from. I thought it was a big no-no. Then I started seeing guys doing it and I was like "hmm, that ACTUALLY looks great". So now I'm on the bandwagon of "You MUST wear a necklace with a tank" (lol).
So I think my issue was that I realized for it to look good you had to wear a chain on the longer side and make sure the pendant (if you were wearing a chain with one) lay on top of the fabric of the shirt. Not your skin and not half and half. That's (my) rule. But really, if you are feeling it and wearing it with confidence, anything goes.
Christian wearing the Large "Bamboo" Style Cross Pendant Necklace. Photos by Jake Lyle Photo.