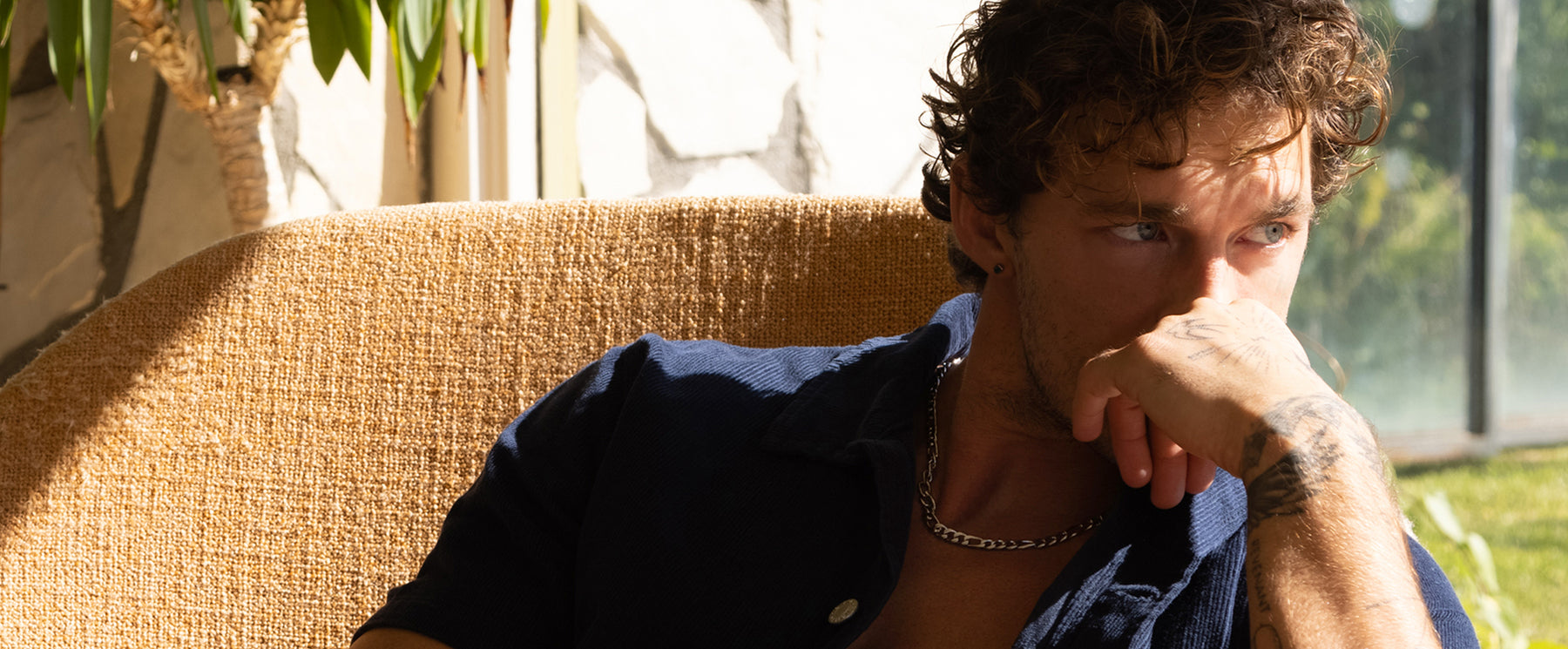 7mm Silver Figaron Chain Waterproof Stainless Steel
Teachable moment. What makes a Figaro Chain a Figaro? The design consists of a 3 to 1 ratio of round links to oval link. Originally from Italy, some say the name was inspired by the opera The Marriage of Figaro.
I'll be honest, originally I didn't love this classic link but the more customers started me asking me for it, and I finally added it to the collection, I became a fan. After wearing it a couple times I realized it was a more elegant chain that was easier to style for special occasions.
Something about it just feels more elevated than a regular curb chain that has similar links without the 3 to 1 pattern. It reads more stylish and more intentional. We carry it in 3mm, 4mm, 5mm, 6mm and 7mm. Pictured here on Christian Hogue, is the thickest one, the 7mm Stainless Steel Silver Figaro Chain Necklace.