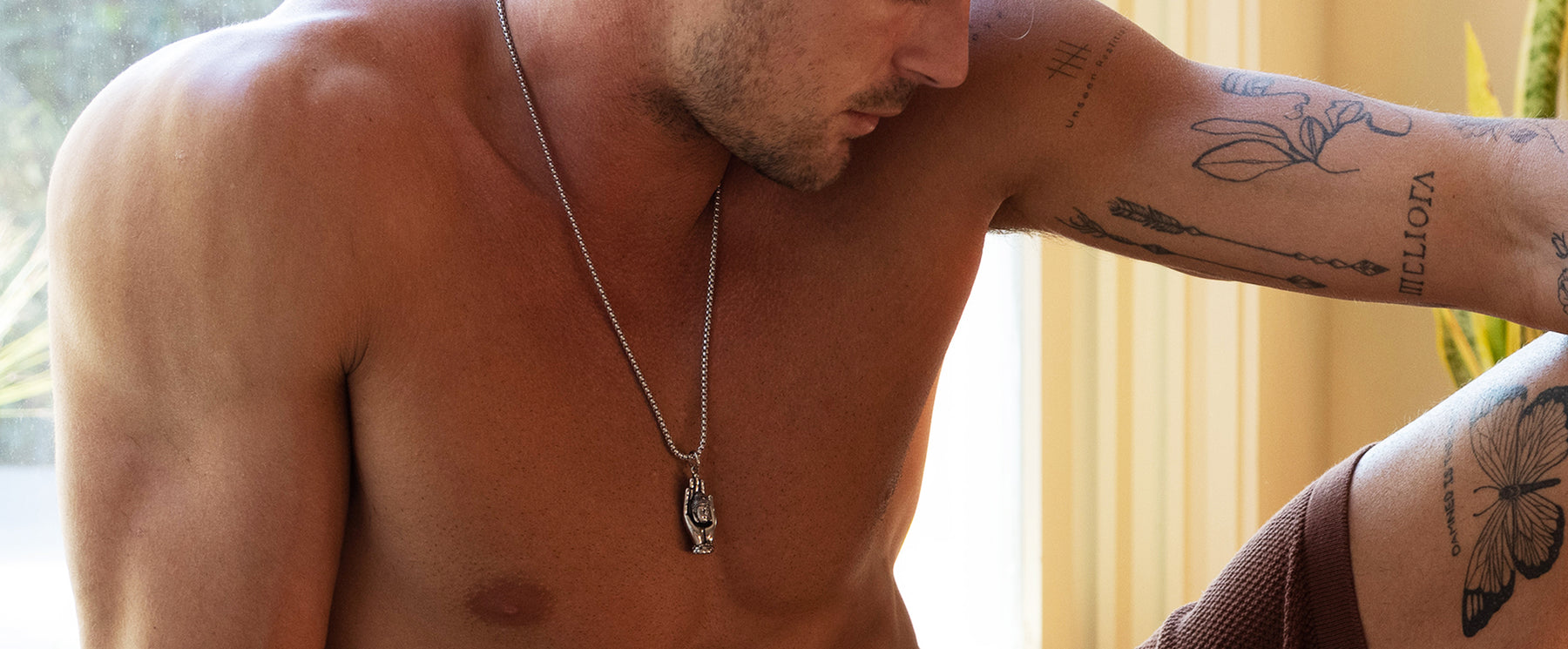 Stainless Steel Buddha Hand Pendant Necklace
A timeless and classic amulet. Siddhartha Gautama, most commonly referred to as the Buddha ("the awakened"), was a wandering ascetic and religious teacher who lived in South Asia during the 6th or 5th century BCE and founded Buddhism. A couple of centuries after his death, he came to be known by the title Buddha, which means "Awakened One" or "Enlightened One".
The Buddha Head on hand comes in a 3mm Round box chain in 18, 20, 22, 24 or 26 inches.
Pro-tip: Fellas this pendant is on larger side, so if you are looking for something light go with our Buddha Head round medal instead. Because of the size of this pendant it will look better on a longer chain. We recommend the 22 or 24 inches.