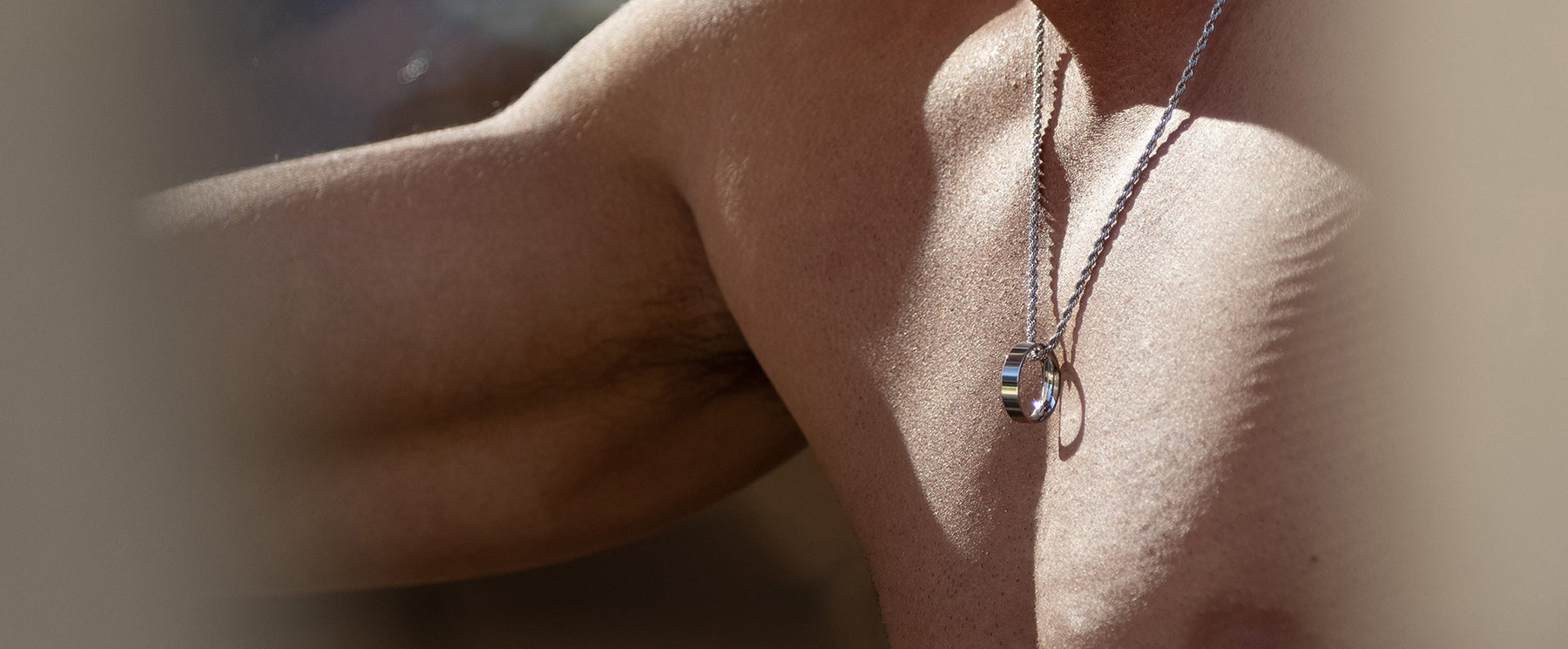 Stainless Steel Ring on Rope style chain necklace
One of our favorite styles. This was 100% inspired by a customer who kept requesting it. He told me he wanted to put a ring on a chain and I assumed he had the ring and just wanted a chain to wear it around his neck like a lot of guys do, so I was like "just buy any chain (for your ring)" but then he kept asking me to show him the ring and that's when I got what he meant.
Maybe he saw another guy wearing his wedding band on chain and thought that was just a style of pendant. Who knows! But of that this style was born.
A super minimalist ring band on a 2.5mm rope style chain. This is actually a ring you can wear but we don't size them so don't come after me if the ring is not your size! ha!
Christian Hogue wearing the 22 inch Waterproof Ring Pendant on Rope Chain