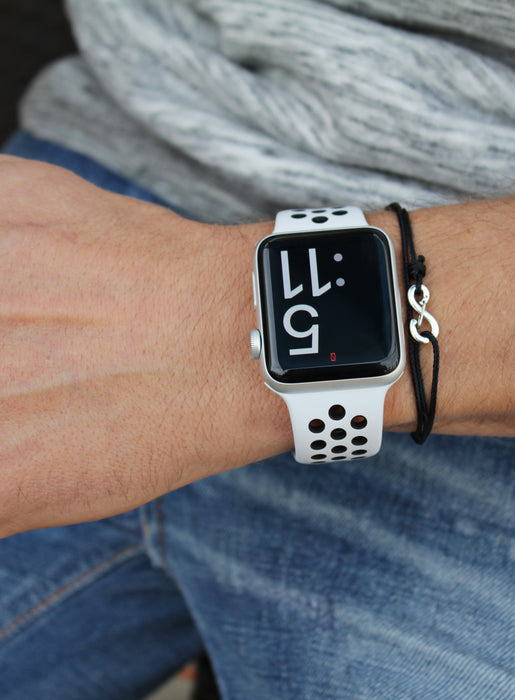 Infinity Bracelet - Black cord men's bracelet with silver clasp
in·fin·i·ty: inˈfinədē/ a number greater than any assignable quantity or countable number (symbol ∞).

Our new Micro Cord Bracelets feature a mini spring carabiner clasp inspired by the symbol of Infinity / Eternity / Limitlessness. Incredibly minimalist in their look, these bracelets will stand the test of time thanks to the durability of their materials. The micro cord has a tensile strength of 100 lbs/46 kgs, its constructed of polyester/nylon, the color will not run or bleed, it's UV, Rot and mildew resistant.

The sterling silver clasp makes it safe to wear it daily even while showering or swimming.

Sizing: Adjustable. OSFA (One Size Fits All). Adjustable by sliding the knot on the opposite slide of the clasp to lengthen or shorten the cord to fit your wrist.

Handmade in the USA.