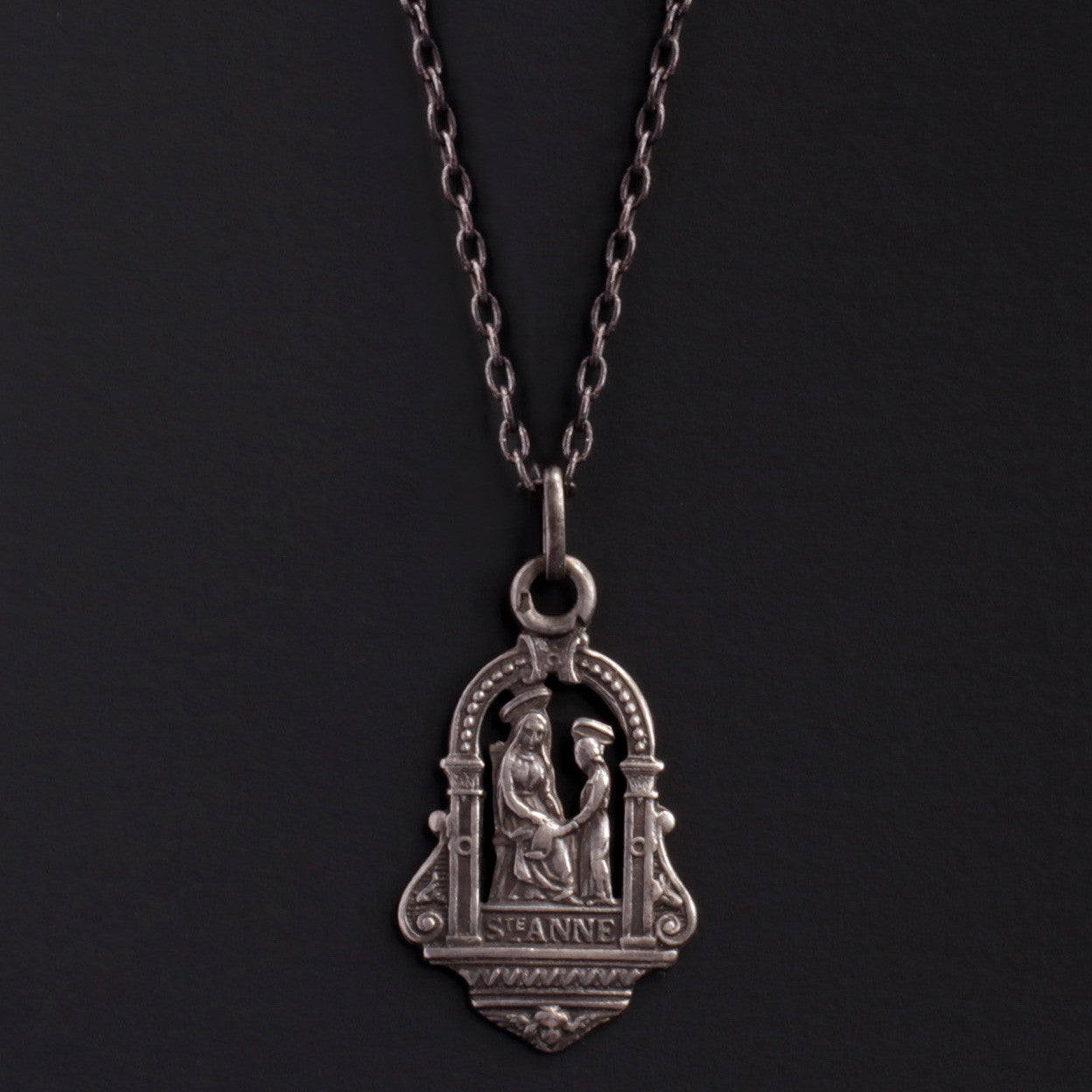 Vintage French Medal Necklaces
I've been collecting these vintage french medals for years. Trips, flea markets, even before the WAAS Jewelry line existed I've always been an avid collector of vintage religious medals, military patches, African brass beads and tools/contraptions.
Whether you are a religious person or not, there is not denying that vintage medal necklaces like these carry an energetic vibration with them from old wishes, prayers and miracles.
These are the perfect pairing to our collection of men's jewelry and vintage coin pendants. They all come with oxidized silver necklace chains to match the natural oxidation of the medals.
The concept that some of these tiny works of art were created more than 100 years ago is so unbelievable to me. 100% obsessed with them. Check them all out here: Vintage Medals Men's Necklaces.