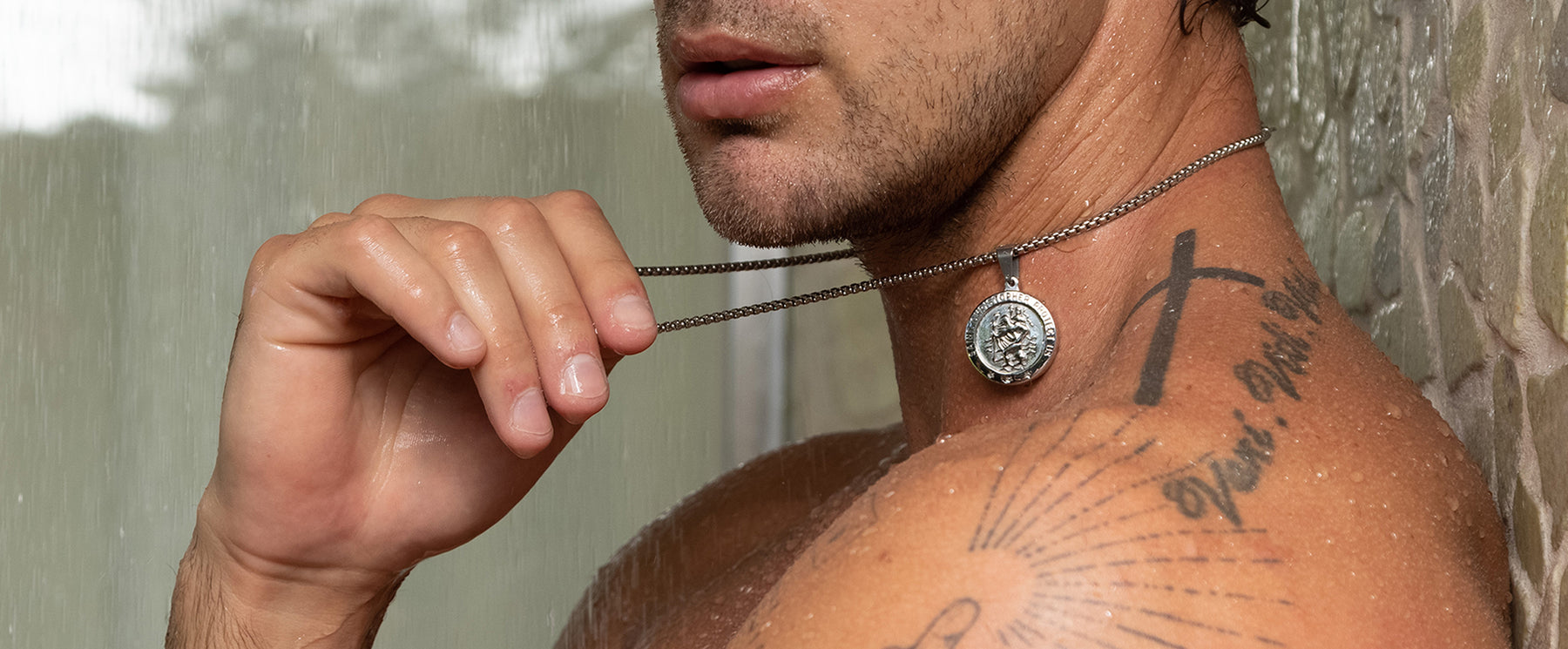 Saint Christopher Medal on Venetian Round Box 3mm Chain
Of all the stories of saints and deities, Saint Christopher's story is by far my favorite one. According to legend, Saint Christopher devoted his life to carrying the weak and poor across a river. One night, when he was carrying a child, he felt his burden grow heavier with each step. When questioned, the child declared that he was Christ and that Christopher was thus bearing the weight of the world.
Saint Christopher is considered the Patron Saint of travelers.
We have MANY versions of this medal in Sterling Silver, Gold Filled, Gold plated and silver stainless steel. Below images of the Waterproof Stainless Steel medal in the 3mm Venetian Round Box.
Also available in Gold plated stainless steel
Also available on a 3mm rope style chain.
Model: Christian Hogue.
Photos: Jake Lyle