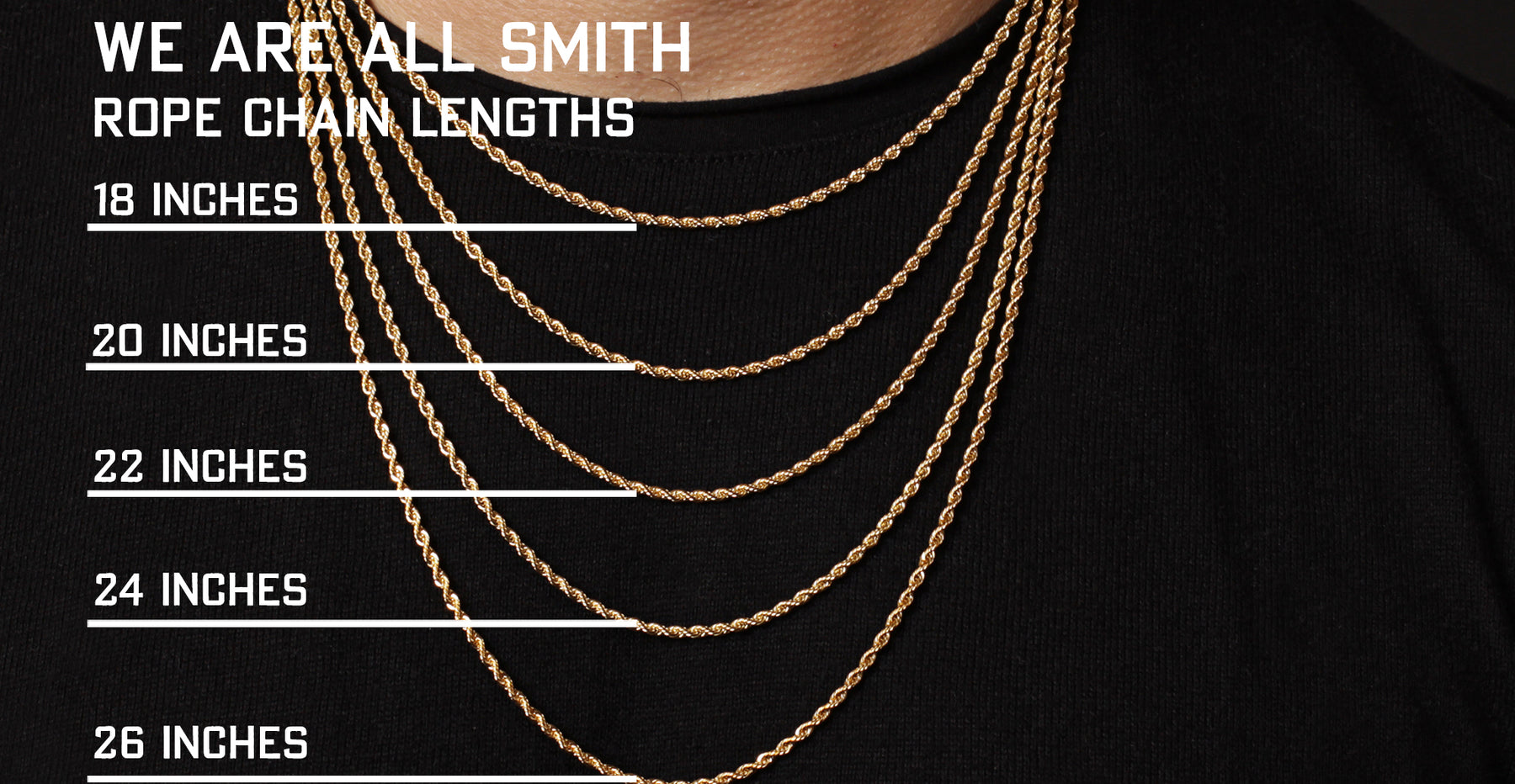 Rope Chain Necklaces Length Chart
When I (re)started the blog I promised that monthly we would have different guys modeling different lengths of our necklaces to give customers an idea of where lengths fall depending on your height and built. This time we have Jared with our Rope chain Necklace options. Note Jared is 5'8 and has a slender but muscular build.
Jared wearing the Rope Chain Necklace in Gold
Note this style is also available as
Silver Rope Chain Necklace
and
Black Rope Chain Necklace
. Both in Stainless Steel.