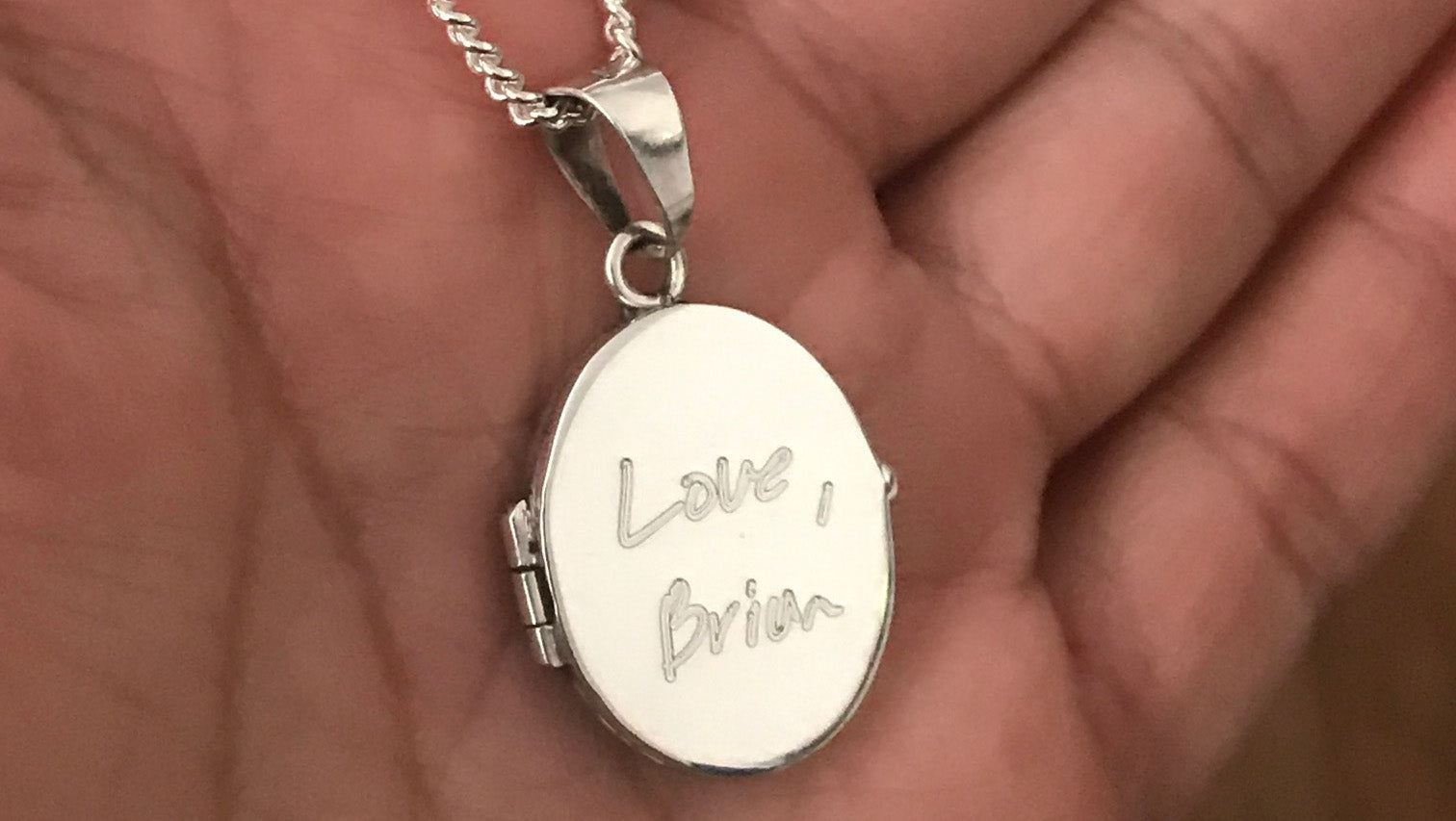 Locket engraving ideas
One of my favorites, if not my favorite WAAS necklace is our Sterling Silver Men's Locket. I LOVE lockets, I think they are so special and honestly I don't know why (at least in the world of Men's Jewelry) they were so popular before and then not so much. It became a more feminine style and most of the lockets you found were vintage. So when I got my engraver I really wanted a locket to be the main piece I would be offering with total customization. So when you buy the WAAS locket you can engrave anything you want on it, with our font, your font, your handwriting, a drawing you made, whatever you want we can engrave.
I also wanted for the customization to be total and give customers the option of sending their photos in to me so when they got their locket delivered it was 100% ready to be gifted with no need to print, cut and place the photos inside (which btw, takes some time and skill!). I have to say that 99% of the customers have taken me up on the engraving and photos offer and the locket has become one of the best-selling styles. Below find some of the recent engravings I have done on these!
This last one hands down wins the top prize for the photos. Talk about the ultimate custom piece with that photo separated on both sides of the locket. SO EFFIN CLEVER. I love how creative you guys get with these. Keep 'em coming.
You can order your own Sterling Silver Locket right HERE!