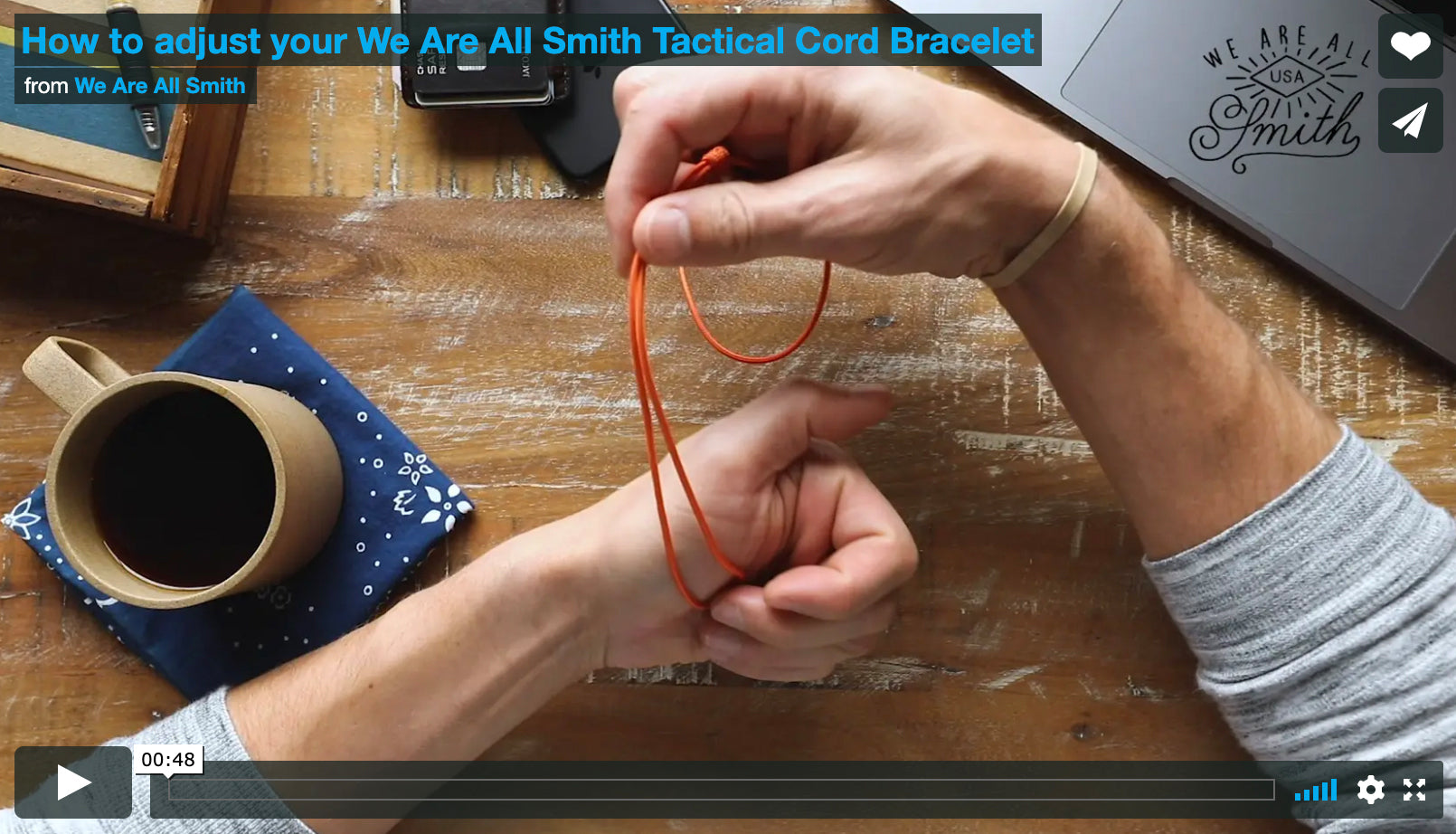 How to adjust your tactical cord bracelet (Video)
I always assume all dudes were boy scouts and know the ins and outs of a sliding knot. BUT I have been proven wrong a couple of times by fellas telling me their Tactical Cord Bracelet is broken, doesn't fit, too big, too small. Just to be clear all Tactical Cord Bracelets, Paracord Bracelets, Micro Bracelets and Infinity Bracelets are fully adjustable by simply sliding the knot towards or away from the clasp. 
This video was made to send customers a visual of the process. It also happens that the video turned out so well that have also been running it as an ad on social media all year. So you might have seen it, here and there. If not, here it is.
Video by: Jake Lyle Photo