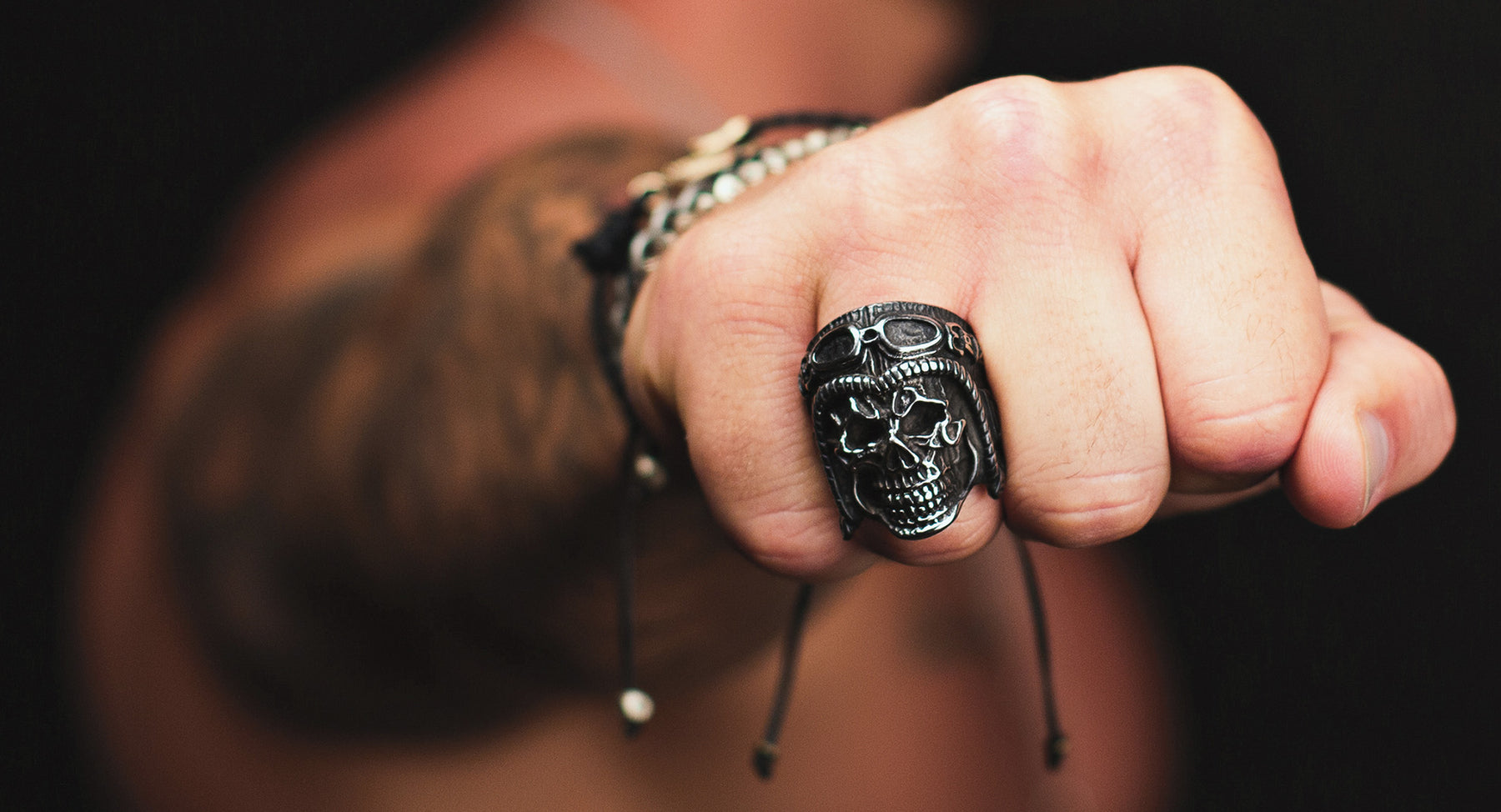 Holiday Catalog Part 1 (of 2)
Some of you have received it in the mail with an order you placed....if you carry our line in your store, you grabbed one at a tradeshow or we mailed you one... otherwise if this is new for you I am stoked to share images from our 2019 Holiday Catalog!. We printed this catalog specifically for 2019 Summer tradeshows so our retailers could preview easily all the Holiday releases we had planned. While some brands keep their catalog pretty simple, I am convinced I was a Magazine Editor in a previous life, so putting together 1 or 2 catalogs a year brings me a lot of joy and it is fun project to be as creative as I can.
The cover image came from a photoshoot we did with Mike Chabot (IG profile). The shoot wasn't specifically done for the catalog, but I knew the moment I saw this photo on the camera preview screen that this would be the cover of the catalog. While maybe odd to have "summer" photo on a Holiday catalog, we are based in sunny California where we have a year long summer and we like our brand images to reflect that.
I collaborated with our in-house photographer Jake Lyle Photo on the rest of the images.
In late 2018 we added Men's Rings to our line. So far we have kept that collection exclusively for our retailers and for live events and pop-up stores but I think we might finally add them to the website before 2019 is over. Take a sneak peek! We have over 50 different styles.
Our Men's Religious medals come in two versions. 925 sterling medal and chain OR Bronze medal with 925 oxidized sterling silver chain. You guys know we love the contrast look on our jewelry.
Joss bleached his hair a couple of days before the photoshoot and I had a mild stroke when I saw him. I LOVE the look but I wasn't sure how he would look in the photos... and I am happy to report I effin love the platinum hair and how it creates awesome contrast in the photos.
We have stocked a couple leather necklaces in the past couple of years but kept them aside for custom orders. We sometimes get the "I don't like chains, could you do this in leather?" custom request. So we are slowly introducing a couple styles that come with leather cord instead of chain by default. Yay or Nay?
These are some of my favorite necklaces in sterling silver. I am a sucker for any necklace that has multiple charms on the same chain.
Some new additions to our chains only collection. In 14k Gold Filled and 925 Sterling Silver.
Always love paginating the catalog with model shots scattered through it so buyers can easily envision who the WAAS man and customer is.
The spike collection in person is really small. Every piece is tiny. I wanted to create a collection of sterling silver jewelry for the ultra-minimalist man.
As is the new cord necklace collection. Minimalist pieces for the guy that wants a very lightweight necklace.
This model is the super nice Mark Romain (IG Profile). He is a model and dancer and can currently be seen in Las Vegas as part of the Magic Mike Las Vegas show. (Highly recommend for a wild night in Vegas. If you are wondering the show is also dude friendly. Everyone is welcome)
Every year we always add to our Buddha Necklace collection. And I think this year the new additions are my favorite. I love the black pendants and the pops of color and gold here and there.
Ok, so this is half of the catalog. I didn't want to make the blog post too slow and heavy to load with so many large images. Part 2 with the other half of the catalog will be on the blog tomorrow.
Thanks for reading fellas! (and ladeeeez!)