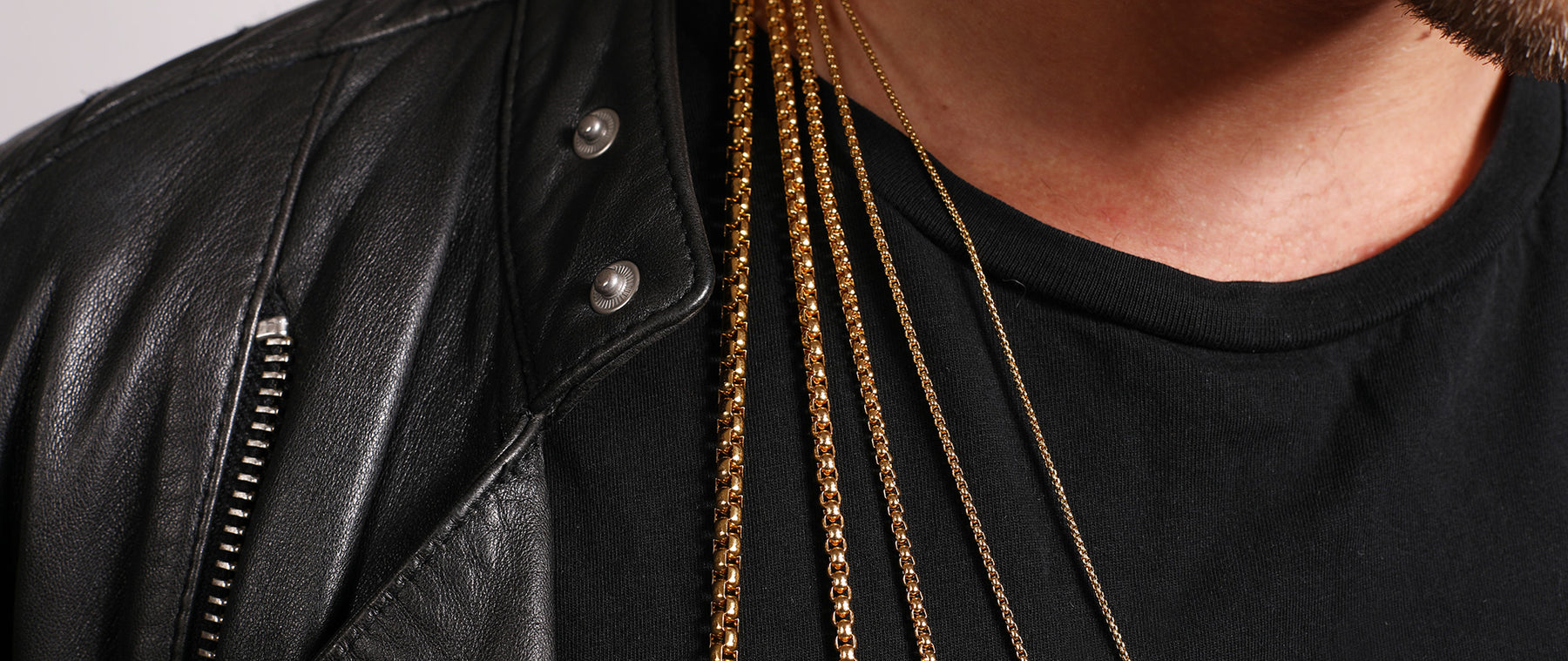 Difference between necklace chain thickness.
Guys, file this under very useful information. I've created this handy chart to easily illustrate and compare the different chain thicknesses we offer. 
I'm always surprised when I hear feedback from you guys of what some men consider a thin chain, a lightweight chain, a heavy chain. I have learned that thin and thick mean VERY different things to different guys.
I intend to add this chart to the listings where it is relevant but for now it was shot for the blog and my Men's Jewelry 101 on-going TED TALK (lol). 
Note that most of our necklaces that come with a pendant will come in the 1.5mm or the 2mm chain. The 3/4/5 mm are more to wear by themselves as a chain only necklace. Of course it depends on you and how you want to wear it. But this is what your Jewelry Sensei recommends.
Links: 
Small Cross with the 1.5mm chain (in GOLD)
Medium Cross with the 2mm chain (in GOLD)
Large Cross with the 2mm chain (in GOLD)
2mm Chain only necklace (in SILVER)
5mm Chain only necklace (in SILVER)
(note the 4mm and 5mm chains will be back in stock in January)