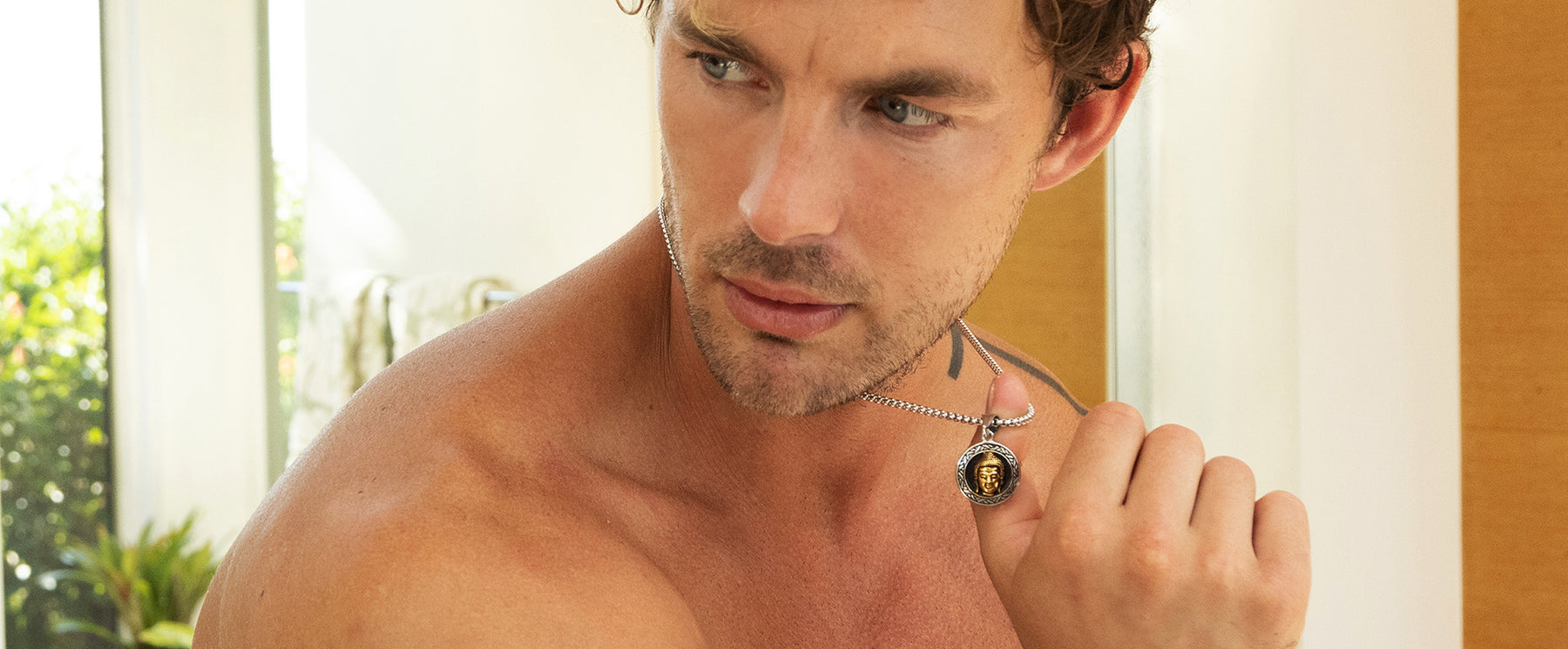 Buddha Necklace for Men
Buddha, is considered an extraordinary being, but not a god. The word Buddha means "enlightened." The path to enlightenment is attained by utilizing morality, meditation and wisdom. Buddhists meditate because meditation is the road to awaken truth. This talisman of protection is a meaningful way to carry the energy and intention of the Buddha close to your heart and wherever you go.

The Buddha Head Pendant hangs from a 3mm Venetian Round box chain and the pendant has a beautiful oxidized look with a 2 tone plating to make the Buddha head more prominent.
Modeled by Christian Hogue and photographed by Jake Lyle Photo
This is also available as a 2-chain set with a 3mm rope chain.