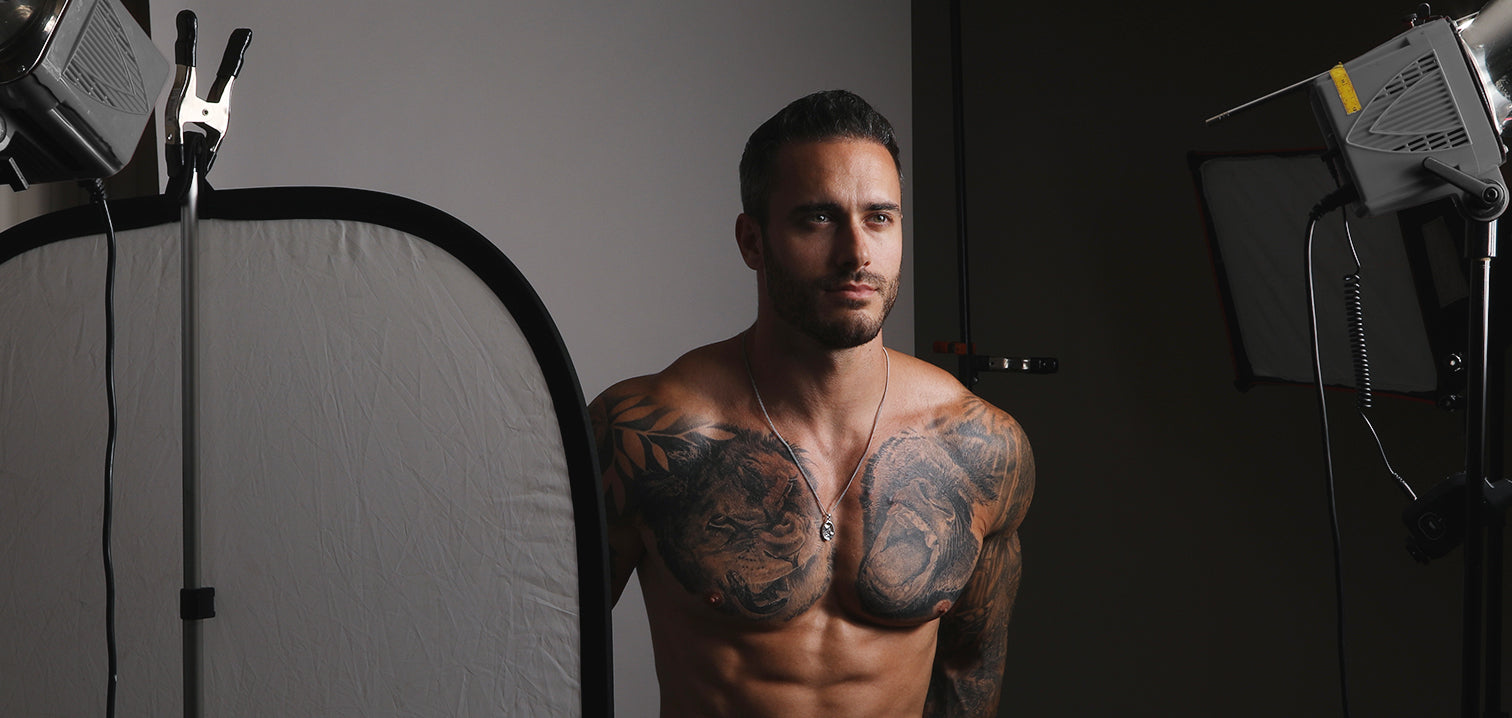 Behind the Scenes with Mike Chabot
Well guys this blog is practically my new Instagram! I'm clearly a lot more diligent on daily posting here than I have ever been on IG. This is something I would usually post on IG but I'm kinda into posting here more at the moment. Last month I got to do my second shoot with -our- favorite Canadian Mike Chabot (IG Profile). Here are some snap shots and behind the scenes shots from that day.
Mike is wearing our Sterling Silver St. Jude Oval Medal Necklace
This is a new style that I haven't released yet. A tiny St. Benedict Key, a tiny Crucifix and a tiny Miraculous Medal. All sterling silver and on 925 sterling curb chain. ETA for release is Christmas week 
Mike is wearing the Pray for Us Medal Necklace for Men in Sterling Silver. 
This last image is one of my faves from the shoot. Being a photographer (by Gift of the Universe but also by degree) means I'm always a sucka for Behind-the-scenes images. Always love seeing a good lighting setup and what is behind the perfect images and models we see.
#NotInstagram