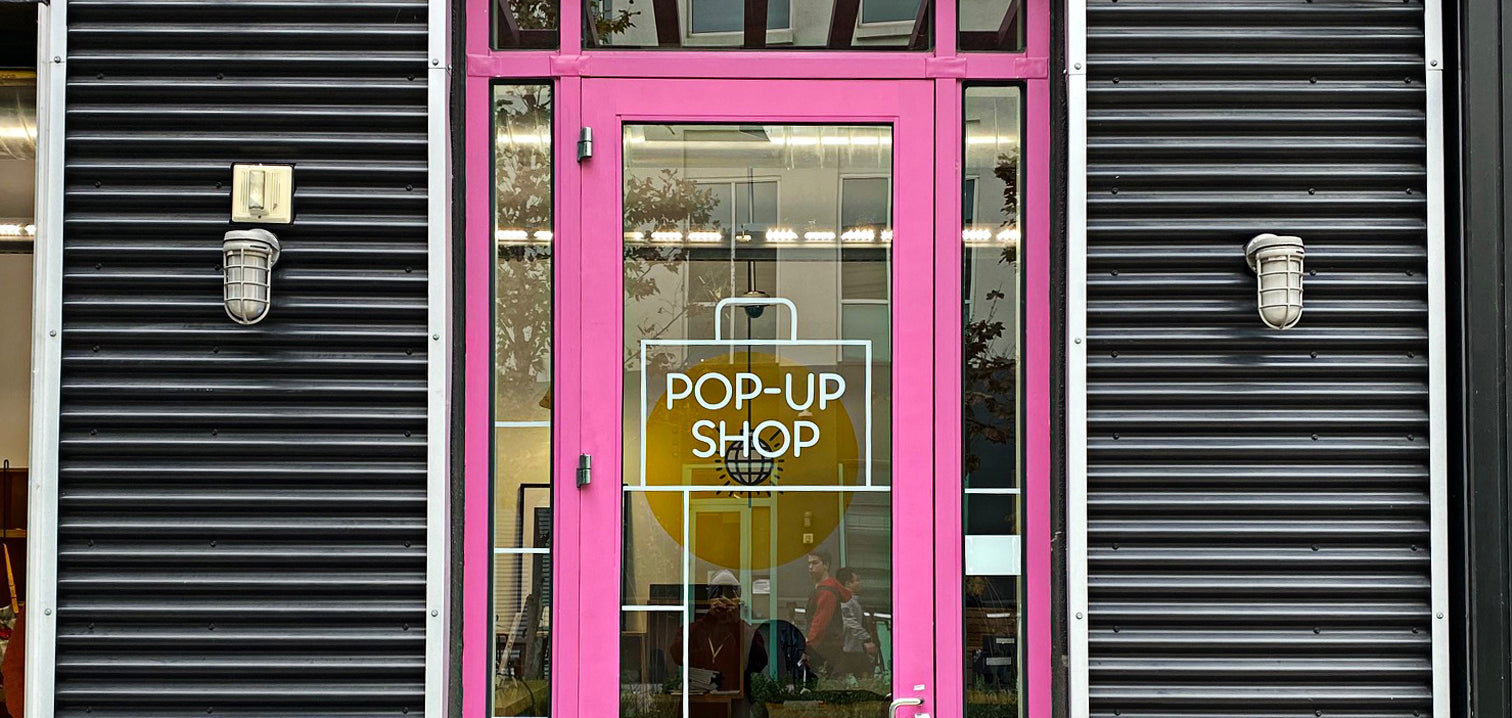 Behind the scenes of the We Are All Smith + Made in Mayhem Facebook HQ Holiday Pop-up Store!
A couple of weeks ago we were invited by our lovely friends of Made in Mayhem to join them for a by-invite only Holiday Pop-Up store at Facebook Headquarters in Menlo Park, CA.
One of the reasons I really wanted to start the daily blog was to be able to share things like these that are awesome happenings but that a IG post doesn't do them justice, nor tells the entire story of an event.
Facebook HQ in Menlo Park, CA is like a mini city with all the offices but also, restaurants, services and stores exclusive to their employees.
One of those stores happens to be a POP-UP store that Facebook uses to invite brands to have a pop-up shop for a couple of days so that Facebook employees can discover brands and shop directly from them at the comfort of their own OFFICE!
Now if you follow our adventures on IG you know that whenever we do a tradeshow one of the most important things for us is to have a beautiful space that is a direct reflection of our brand.
Luckily for us, after many years of tradeshows we now have our "show kit" which includes everything from invoices, business cards, catalogs, lights, displays to snacks and about 15 (yes 15!!) extension cords.
And let's not forget all our products which in this photo is all the stock for Made in Mayhem.
 ...and all the stock for We Are All Smith. Above shot of how we flew (!!!) in for the pop-up just a few hours before (Holiday season didn't allow us to take extra travel/setup days like we usually do)
This is the BEFORE photo of what the space looked like when we came in.
The DURING setup shot...
 AND ... the AFTER!!! 
Facebook HQ campus is a beautiful place with streets full of trees where employees walk to and from their offices. 
Beautiful merchandising is essential for all our setups and mixing our product with Made in Mayhem always allows us to have different textures and rhythm so that buyers can enjoy a lifestyle atmosphere.
You never know when you do pop-ups, markets or tradeshows if you will have 1, 100 or 1000 shoppers.
But Facebook folk LOVE to get their shopping on, so our store was packed every day.
Closeup (and sneak peek of upcoming releases which include stainless steel rings, mens earrings, and bracelet cuffs!)
We usually bring new product to tradeshows, markets and pop-ups that is not going to be released on the website for a few months. We usually preview styles at tradeshows and then release to the public online 6-9 months after! (above a sneak peek of soon to be released gold men's bracelets)
 Love our custom made displays!
Just some extra views of the pop-up atmosphere.
Our ring collection is mostly for live events so that customers can try on the rings in person and find the perfect fit. We've been brining it to shows for a little while and I have been debating whether to put it online or not as I am convinced that only 1% of guys know their ring size. (a blog post about this coming soon!)
We also reserve our custom necklace stamping, make your own necklace bar for shows, but Luz from Made in Mayhem is a lean, mean, embossing machine so she brings her leather embosser everywhere she goes (even to the bank! ... kidding) so that her leather products can be sold with custom personalization on the spot.
 Two more views because it's too pretty not to show!
 ...and then before we knew it...
IT WAS ALL OVER :-( and it was time to pack up and head back home to Los Angeles.
 Not as fun as setup but packing the car is like a game of Tetris.
Since there was no room for me, I flew back home after the last day of the popup so that shipping WAAS orders to you guys would not be interrupted this super busy Holiday Season.
Special shout out thanks to Luz from Made in Mayhem and all the team at Facebook HQ that is in charge of the pop-ups and vendors for making this such a fun and unique experience. We will be back next year and since we will be living in San Francisco then it will be a little easier to do these pop-ups!