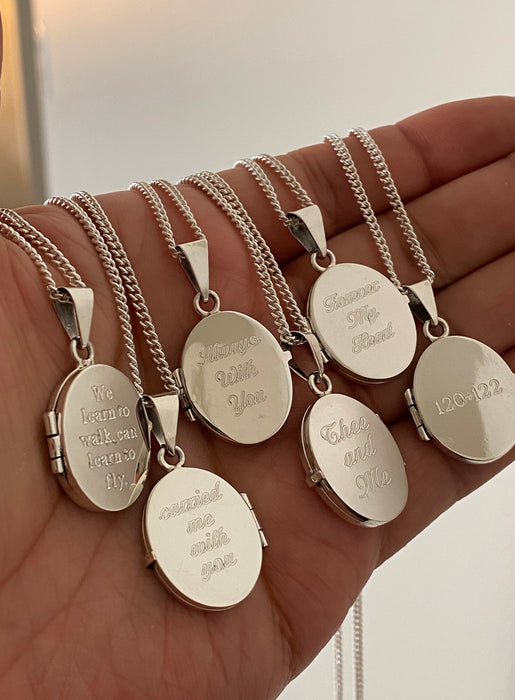 Sterling silver Men's Locket
Where did Men Lockets Go? The ultimate memento from our grandfather's era seems to be relinquished by the men and now it's only a women's accessory.
The utmost personalized necklace for men is BACK in this beautiful .925 sterling silver oval locket and chain. Personalize it by adding your photos and a custom engraving design on the front (included in the cost).
After ordering email us two photos (reply to your order confirmation) that you would like to add to the locket and WE will print them, cut them and add them to the locket for you so that is is ready when you receive it. You can also add any name, birthday, note and we will engrave it on the front of the locket for you, making this the ultimate personalized necklace for the fellas. Please let us know if you want SERIF or CURSIVE font. OR alternatively you can send us a photo of a handwritten message and we will engrave that.

Note that while the necklace is sterling silver and specially because of the photos, the necklace should be removed before showering or swimming.
Locket: 18mm x 23mm
Material: Sterling Silver
Chain: 24 inch curb chain. Also sterling Silver.