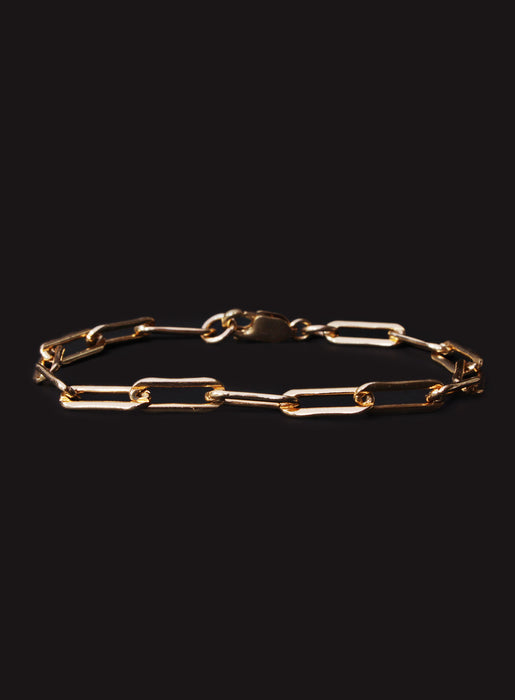 14k Gold filled thick cable chain bracelet for men
Sizing: 
X-SMALL: 6 inches
SMALL: 7 inches
MEDIUM: 8 inches
LARGE: 9 inches 
X-LARGE: 10 inches

Material: 14k Gold Filled
Lobster Clasp.

Made in the USA.
About "Gold Filled Jewelry": Also called rolled-gold. These jewelry items are not actually filled with gold. They are made of a base metal (sterling silver in this case) covered by sheets of gold in a mechanical bonding process. Effectively a thick coat of gold: the industry standard for the gold content is 5% or 1/20 of the total weight. Made with 14k gold, it is hard wearing. With reasonable care it will not peel or flake, and should last as long as solid 14k gold jewelry. It is safe for most people with sensitive skin. With gold-filled jewelry, the process involves mechanically bonding the gold to the core through extreme pressure and heat.  It results in a more resilient exterior that's not prone to flaking or cracking.